Monday, December 2, 2019
6–8 p.m.
Fig + Farro
Partnership with Fig + Farro's Climate Series event
MINDFUL EATING
What is mindful eating?
Mindful eating is a practice of paying close attention to one's food and the act of eating, while being both aware of the sensory experience as well as any feelings or thoughts one may be having. Mindful eating can be best characterized by thinking about it's opposite – mindless eating. Eating while distracted by phones and screens, eating while driving, eating for entertainment, or eating while working are all examples of mindless eating. Mindful eating is done with focus, calm, presence, attention, enjoyment, and slowness. When practiced enough, experienced mindful eaters report feeling more satisfied and energized by their food, feeling a better overall relationship and excitement for food and cooking, and a gravitation towards colorful, vibrant, delicious food, like plant-based meals and fresh produce.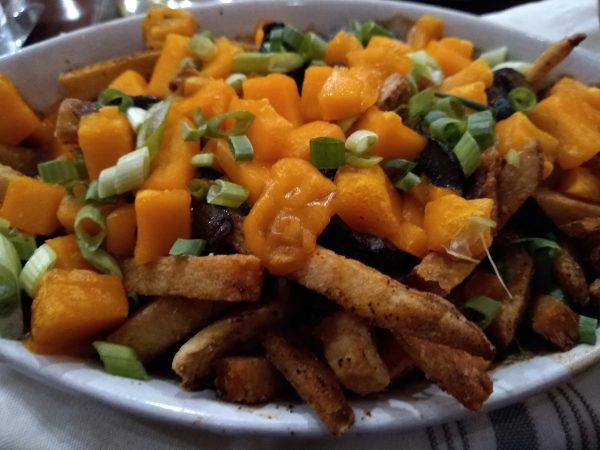 How does mindful eating relate to plant-based eating and climate change?
Our plates are an epicenter of culture, history, habits, agriculture, resources, energy, policy, science, and human labor. With every meal, even with every bite, we make a choice that sends ripples up and down a system – from farms to factories to human hands to polluted waters to grocery stores; what we eat makes a difference. Mindful eating provides an opportunity to connect with this web of systems and begin to untangle these systems by making choices that reflect our values, respect our health, and voice our position on global issues. Mindful eating adds a layer of intention, focus, and meaning to our meals that inspire and support people making shifts in their diets for a wide range of reasons.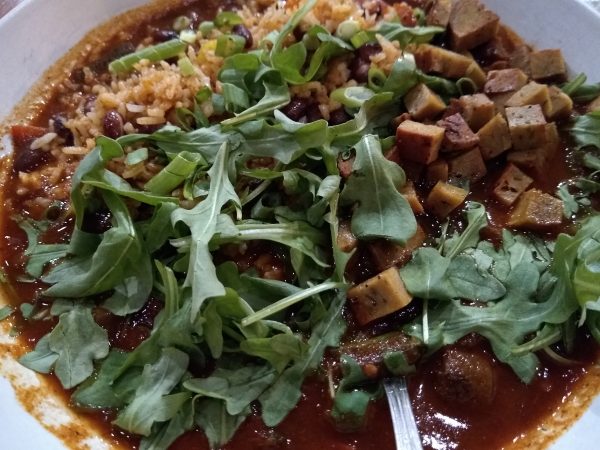 How and where can people learn more about mindful eating?
TIPS FOR BUYING LOCAL
Buy locally grown produce when possible.
Eat foods that are in season. Check out the list of what's in season from Minnesota Grown.
Buy meat from local sources.
Buy fish at local shops.
Know your fish. Check endangered species lists, such as this one from WWF. Additionally, the Marine Stewardship Council is another resource for sustainable fishing standards.
Buy foods in bulk at local stores.
Make your own pet food or buy pet food in bulk, if you can.
Join a CSA (Community-Supported Agriculture) program. You purchase a "share" of a farm directly from a farmer and in return get seasonal produce each week throughout the farming season. Find a CSA here.
Get your groceries through Instacart. Sign up to get products from stores you already shop at delivered to your door. This helps prevent impulse buys, plus their drivers consolidate multiple pickup deliveries into one.
Get your groceries through Imperfect Foods. Sign up to rescue imperfect, but good produce and pantry items from going to waste every week or every other week. Delivery days and times are based on your neighborhood to reduce number of trips.
Grow your own fruits and veggies.
Get local seeds from a seed library. Browse Do It Green! Minnesota's seed library to pick up new-to-you seeds for your garden or drop off your extra seeds to share with others.
Cook at least one local meal per week.
Support restaurants that provide local and/or plant-based products. Check out the top 5 farm-to-table restaurant list and the top 16 plant-based/meat-free restaurants list.
Find a local vegan restaurant through Happy Cow.
Get a customized meal at a chef-based restaurants. For special dietary needs, chef-based restaurants are the friendliest at accommodating them. Call ahead and let them know your concerns or cravings. Here are some of the top chefs in the Twin Cities.
Ask questions! It's ok to ask servers, restaurant manager, store owners, etc. how the food is cooked/where they get it from. The more people do this, the more they're pushed to get products from local and sustainable sources
TIPS FOR REDUCING FOOD WASTE & CARBON FOOTPRINT
Refuse & Reduce
Eat what you buy. Between 30-40% of the food in the U.S. goes to waste and ends up in landfills. According to the Food and Agriculture Organization, over 1.3 billion tons of food gets lost or wasted every year.
Make a grocery list to avoid impulse shopping.
Double up on your recipes. Save the extra for leftovers.
Buy organic. Not just for produce, but keep an eye out for organic dairy products.
Avoid meat that comes from CAFOs. Learn more about Confined Animal Feeding Operations' impact on the environment here.
Eat less meat. Livestock production for food contributes to greenhouse gas emissions in a variety of ways. Learn more here.
Cut back on cheese.
Eat foods raw, when possible. Saves energy required to cook it.
Buy products with less packaging. Scout out products with the least to none amount of packaging or pick packaging that you know can be recycled.
Reuse
Reuse bags at the store.Keep reusable bags in place you'll remember to bring them.
Try preserving fruits and veggies.
Use regular plates instead of paper plates at home.
Use a reusable water bottle.
Use a reusable coffee cup.
Use a reusable straw. Or go without a straw all together, if you can.
Use reusable containers for packing lunch for yourself and/or your kids instead of using plastic sandwich bags.
Drink beer and beverages on tap instead of the bottle or can versions.
Recycle & Rot
Recycle your packaging "trash."Look up your county's guide for what can be recycled and participate in pickup programs or drop-off locations, if available. For Hennepin County residents, check out their recycle smart guide.
Compost your food. If you do not have curbside organics pickup or not able to do backyard composting, check if your county provides organic drop-off locations. For Hennepin County residents, find a location near you.
Green Coffee Talks:
Are you looking to "Go Green" or to grow your green community? Come meet/collaborate with other like-minded, eco-friendly people! We'll discuss how to overcome the challenges of staying Green and share tips/resources on eco-friendly options! Each meeting has a specific topic to learn about, but the conversations go with the flow. Green Coffee Talks are held once a month at varying locations around the Twin Cities. Post to this event to suggest a location or topic for upcoming events.
Climate Salon & Supper:
Join us for dinner with friends and allies who care deeply about our planet and want to connect more on the issue of climate change. We'll have a guest panel speak starting at 6pm and you can discuss, argue, complain, commiserate, and UNITE! Regular dinner menu is available. RSVP to this event and on our website: www.figandfarro.com/reservations