---
Read Up!
Rhiannon Hull Eco Mom Going green has to be a way of living, and that means for the family as a whole. You and your kids need to learn what living a healthier, more eco-friendly lifestyle is all about, and why it is important. Here are some tips and teaching…
---
Take Action
Download tools and resources to live greener.
---
Blog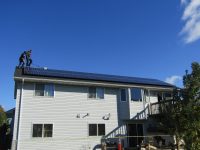 In early Spring, 2016, our family began the process of going solar! It wasn't until October of that year, however, that our 28 solar panels were in place on our roof and turned on. The wait for our panels was excruciating at times; a very slow but steady process. But now the end result amazes us almost every day! To say we have a new appreciation for the sun is a big understatement. Our panels have an almost complete southern view and zero shade. They provide all of our energy, plus extra energy that we sell to Xcel, for eight…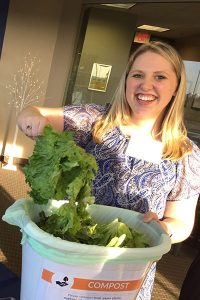 My name is Johanna Holub, and I'm a senior account executive at Bellmont Partners, a public relations agency in Edina. I haven't always been a sustainably-minded person, but in the last few years I have been trying to be less wasteful and to be a better steward of the environment. In my personal life, that means recycling, composting, and trying to re-use everything from plastic bags to empty yogurt containers. My partner and I installed a smart home thermostat that tracks our location via phone and turns down the air conditioning or heat when we're not home during the day….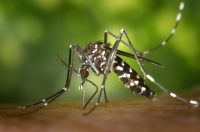 It's already the middle of summer and you know what that means! Outdoor fun can be hampered by annoying bugs. Commercial bugspray is often full of nasty chemicals such as deet, so many people are looking for more natural ways to repel bugs. Natural, homemade bug repellent recipes rely on different herbs and essential oils that have insect repelling properties. Here is a list that can be used individually or as a mixture in the repellent: Lemon eucalyptus oil, lavender oil, cinnamon oil, thyme oil, tea tree oil, citronella oil, cloves, lemongrass oil, cedar oil, catnip oil, geranium oil, mint…
---